I just participated in
IAF ASIA 2012
and that was my very first time.
There were about 100 participants from 15 over countries.
To put my experiences simply, they totally beyond my expectations.
Day1:
We had opening speeches (as usual) and soon we divided into several group and
started a session to describe "ideal organization" using blocks in a very short time :0
However, our group members were talented and creative so that amazingly we made it!
"Trinity" (was our team name that means "one vision, one team and one family
got together and make an ideal organization) represented the shape of an"ideal organization".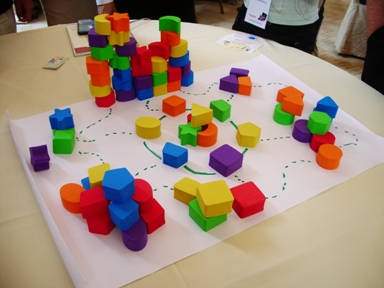 Also, we had another two selective workshops and one short session called
"Birds of a feather flock together".
Each of them were so insightful and made me believe further the power of graphic
and the importance of reflection as a facilitator.
Here are the photos of the sessions I participated in :
The Language of Collaborative Outcomes – a dangerous ideas attachment ?
Facilitated by Tom Schwarz (Australia)
He shared us through his work the importance for having three views
as a facilitator:
my view, your view and the observer's view. I totally agree with him.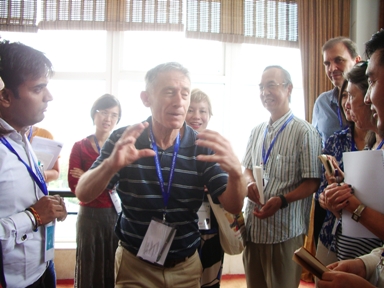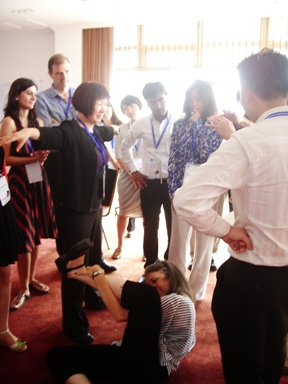 Using Graphic Metaphors in Talking, Listening and Co-creating
Facilitated by Zang Xian Kai (China)
He is such an energetic person who made tremendous efforts to find his way of
using graphics on his facilitation.
(You can easily guess how difficult to learn graphics for facilitation with a limited information.)
Through his work, I rediscover the strong power of the graphic that tells stories,
let people unite and makes things happen.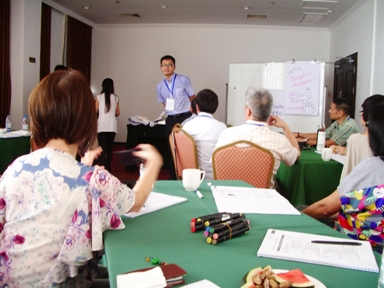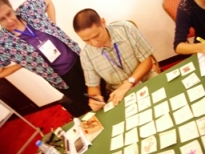 "Birds of a feather flock together" session
This session was a kind of "world cafe" style that people meet and talk together with each theme
based on the interest of each person.
I participated in the theme "Facilitating the unseen/Invisible".
I draw images what we talked about and Lynda the topic provider presented it finally.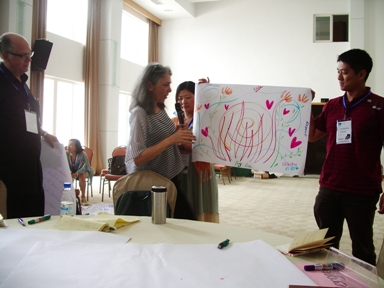 ---------------------------------------------------------
Then we had a gala dinner!
Many of participants from Japan (include me!) wore KIMONO/YUKATA to appeal
a next year IAF conference will be held in Tokyo, Japan.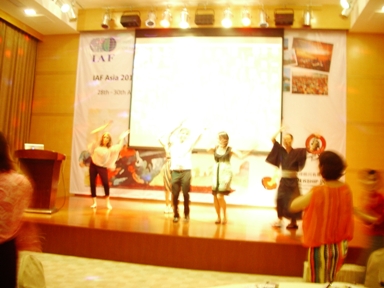 As you see from this photo, we all enjoyed the party!!
☆ Life with Art ☆