IAF ASIA 2012
Day2:
We had another two selective workshops, two short sessions and closing ceremony.
At the beginning of the day, there was a morning reflection.
Gathered as a group, shared experiences what we learned, felt interesting, inspired...and so on.
It was a kind of
tough
nice start of the day, and we did it!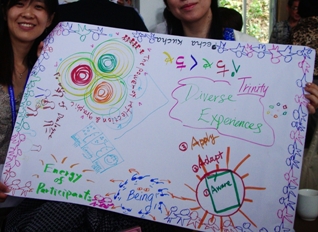 Also, the photos of the sessions I participated in Day2 :
In and Out of the Box: A Process for Individual and Group Creativity
Facilitated by Jimbo Clark (Taiwan)
If you see just this photo, seems weird (yes, it's true partially).
However, the workshop really was so creative and brought participants
a deep awareness what was in and out of "me" myself as a facilitator and reminds us a balance between them.
Each dimension of the box has its meaning and both program/process were well-formed.
You will be surprised if you experienced this workshop.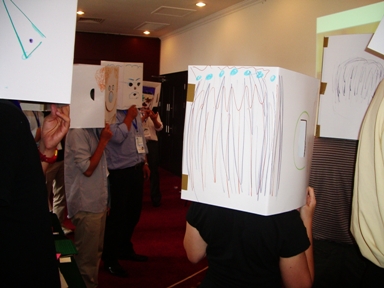 Delight! Fun Cup Cake Workshop
Facilitated by Pam Hu (Singapore) & Lim Hon Li (Singapore)
It was such a lovely workshop and beyond my expectations.
Through the process, members felt ties/teamships though most of our members
were first met and never be a team before among these members.
In the end, surprisingly each team was satisfied with their goal that built up
from nothing.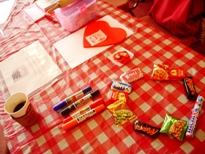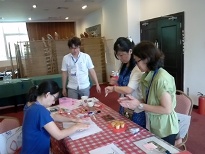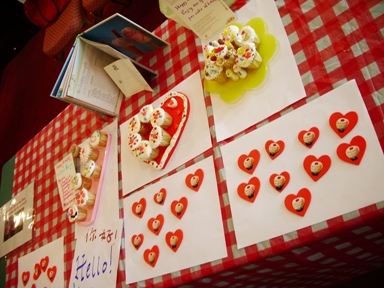 ----------------------------------
Time flies so fast...
At the closing ceremony, we as from Japan, was passed the flag from China members
for the next year of the IAF conference in Tokyo, Japan.
And weaved our story toward the next conference.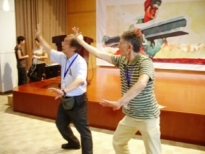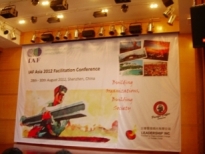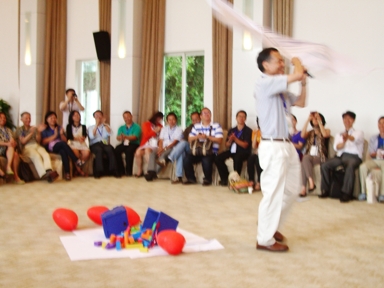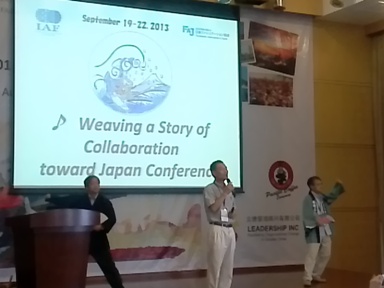 ----------------------------------
Not only to participate in the interesting and inspiring workshops,
but also to meet so many wonderful people in this conference was
a truly pleasure for me.
And I'm looking forward to seeing you all and meeting new people
IAF ASIA 2013 in Tokyo
☆ Life with Art ☆
Related Entries

IAF ASIA 2012! Day2 (Sep. 01 2012)